Good Luck to our MS Wrestling Team! Away at St. Johnsbury, 6 pm.

MS Basketball Schedule Update: Please note the departure time for Saturday's basketball tournament in Berlin has been moved to 7:45 from LES and 8:00 from WES

WES MS Athletic Schedule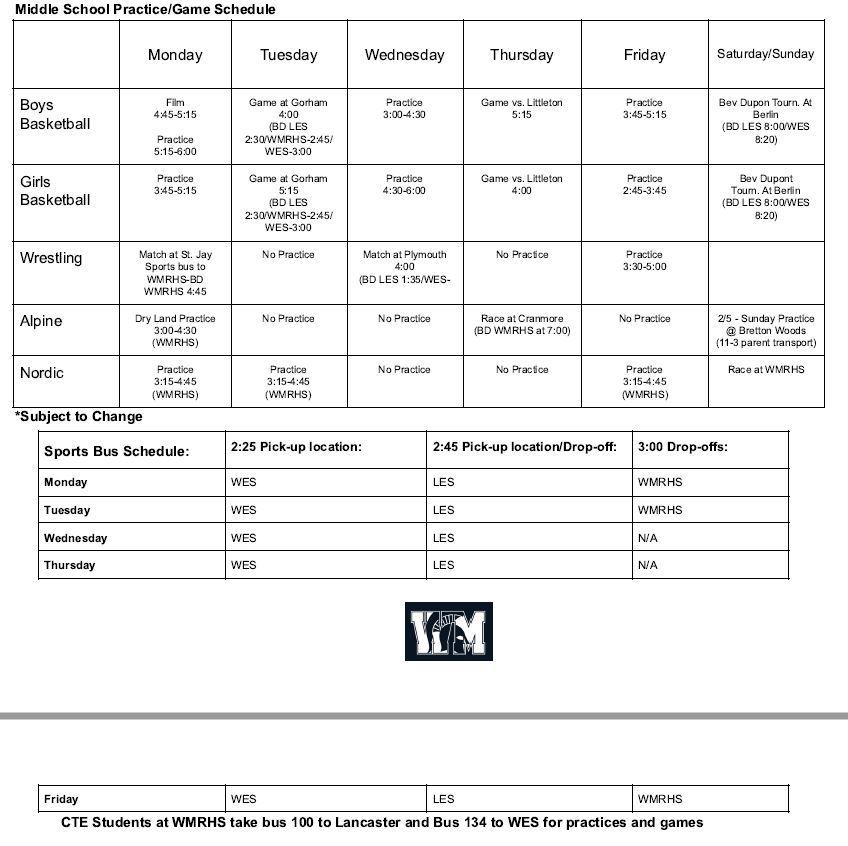 February Music Notes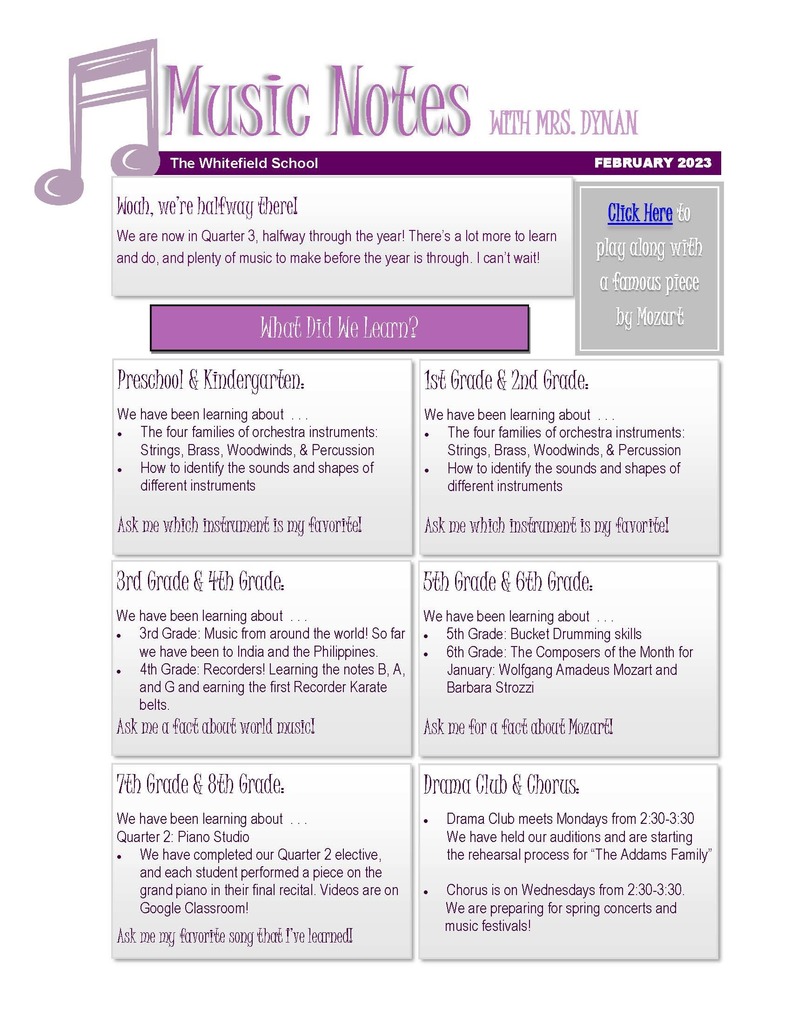 Copper Cannon Camp is a tuition-free, one week, overnight summer camp, located in Bethlehem, that serves children ages 9-12 in any New Hampshire school district who is eligible. Copper Cannon Camp IS NOT a special needs or behavioral camp. If a child requires a one on one at school, we might not be a good fit. We do require a copy of their IEP, 504, or Behavioral Plan as part of our paperwork. Please call us at 603-823-8107 or email
info@coppercannon.org
for more information, or check out our website:
www.coppercannon.org
.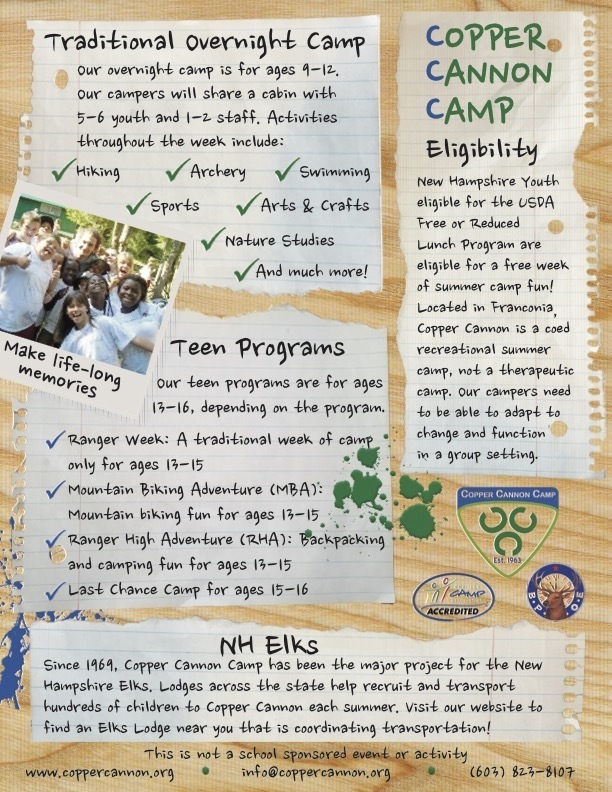 MS Athletic Updates - Week Ending March 4th Wednesday: Basketball at Littleton will start Girls - at 2:45/Boys - at 3:45 Bus will depart LES at 1:30 and stop at WES at 1:45 CTE students will stay at their respective schools Friday: Practices have been updated for boys basketball and wrestling. There will be no nordic practice. We will be running the sports bus right after the early release for boys basketball at LES and wrestling at WMRHS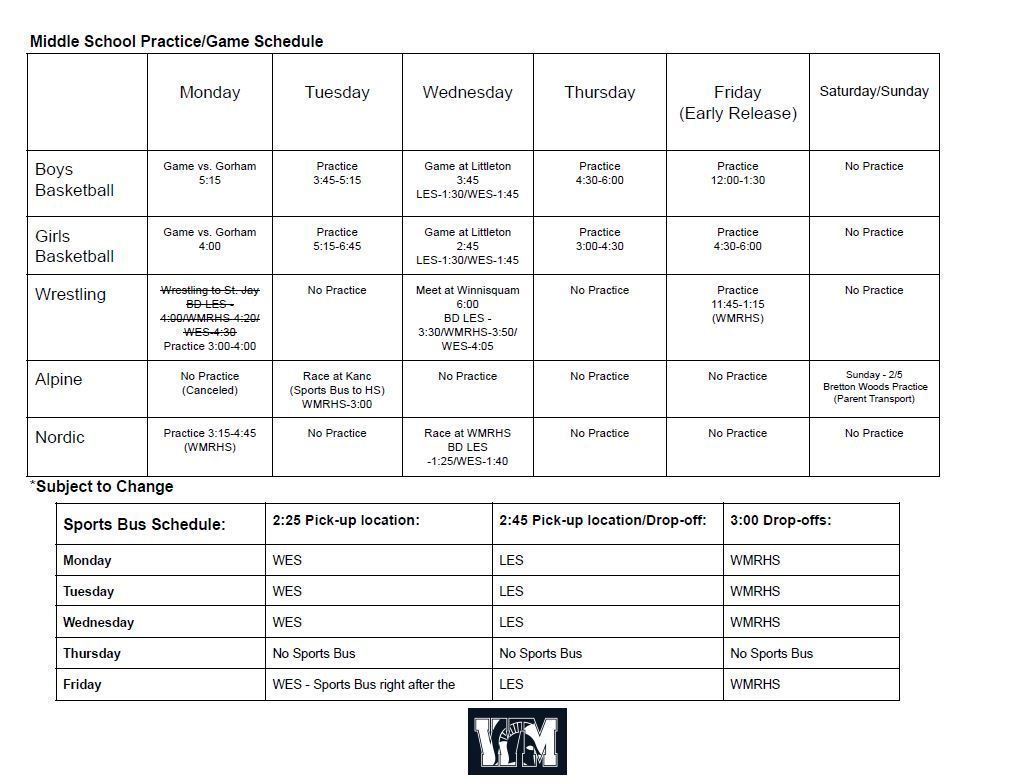 Empower Coos Youth - Your Voice Is Important. Use It.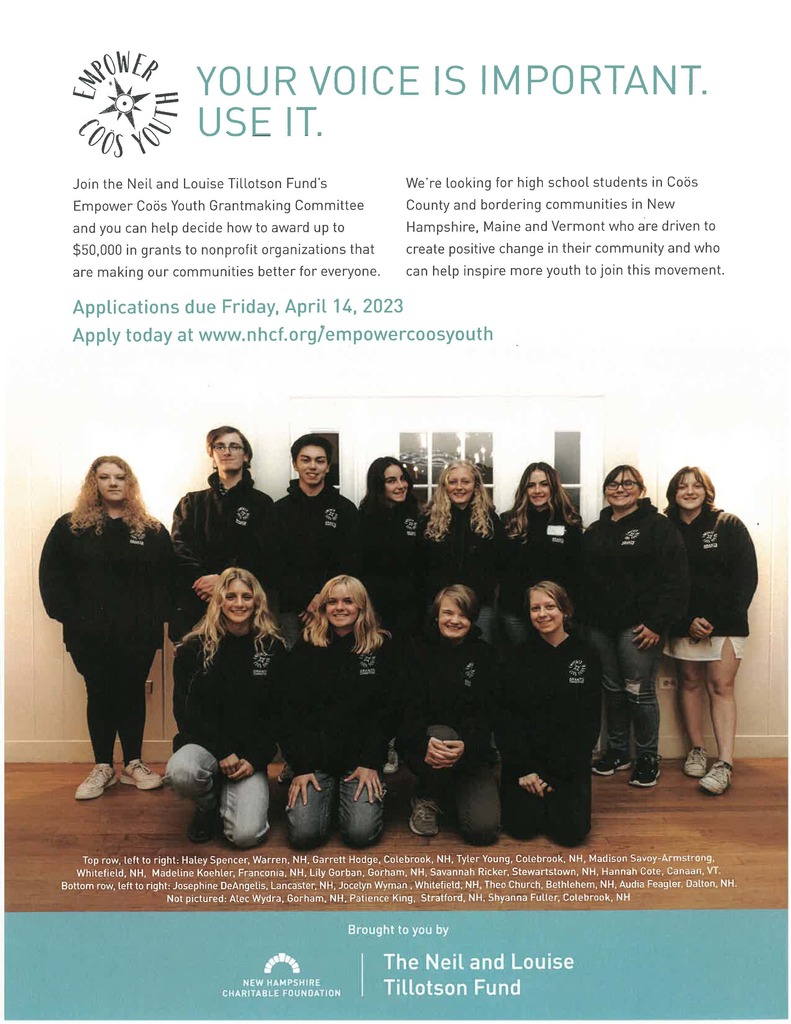 February Menu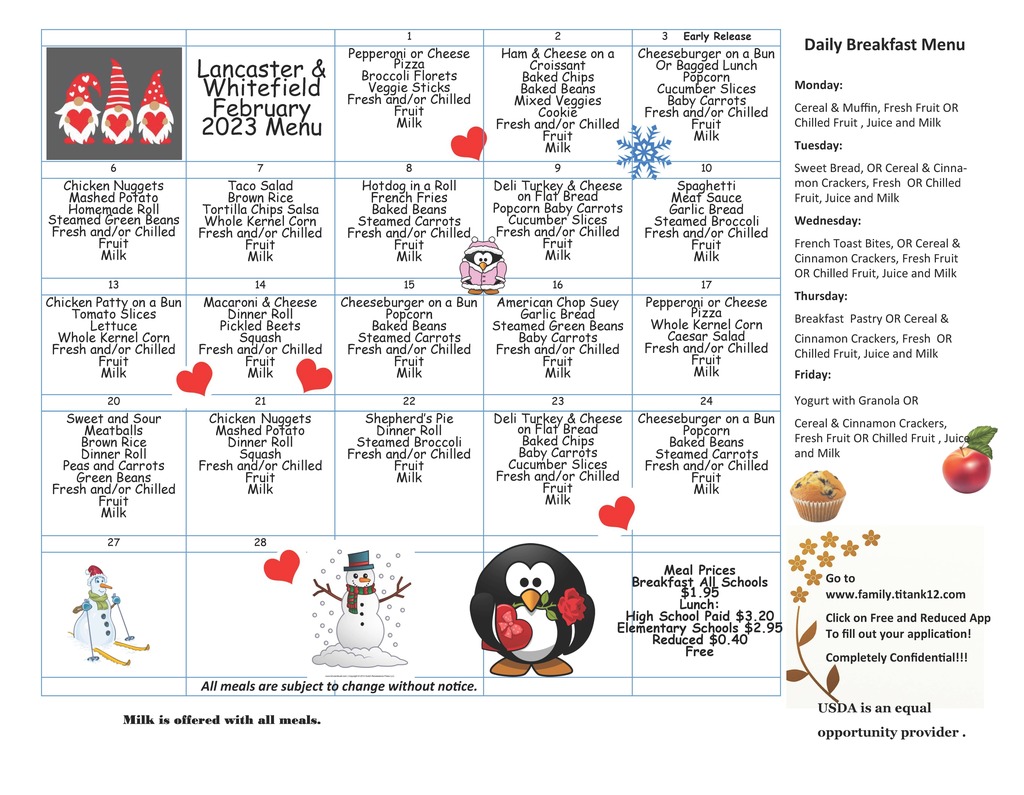 No Pre School Reminder I Due to Early Release Day I Friday, February 3rd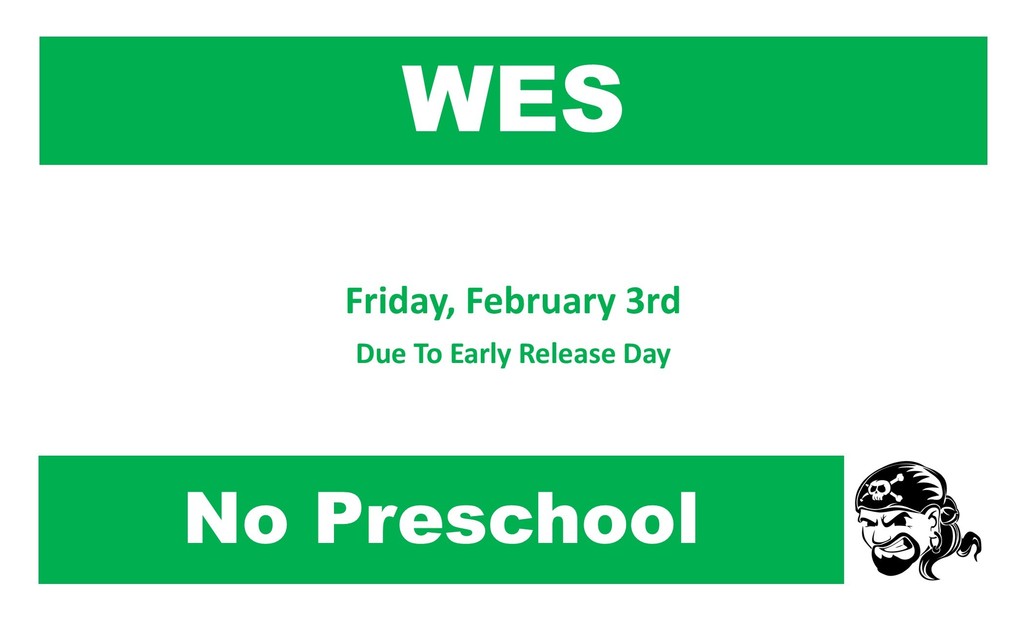 WMRSD Early Release Day Reminder - Friday, February 3, 2023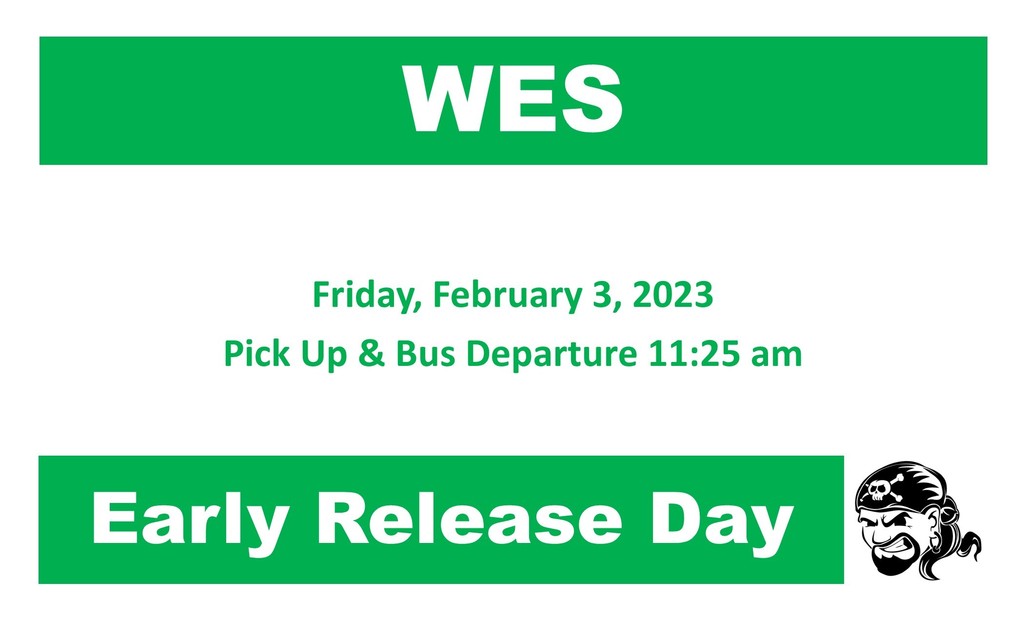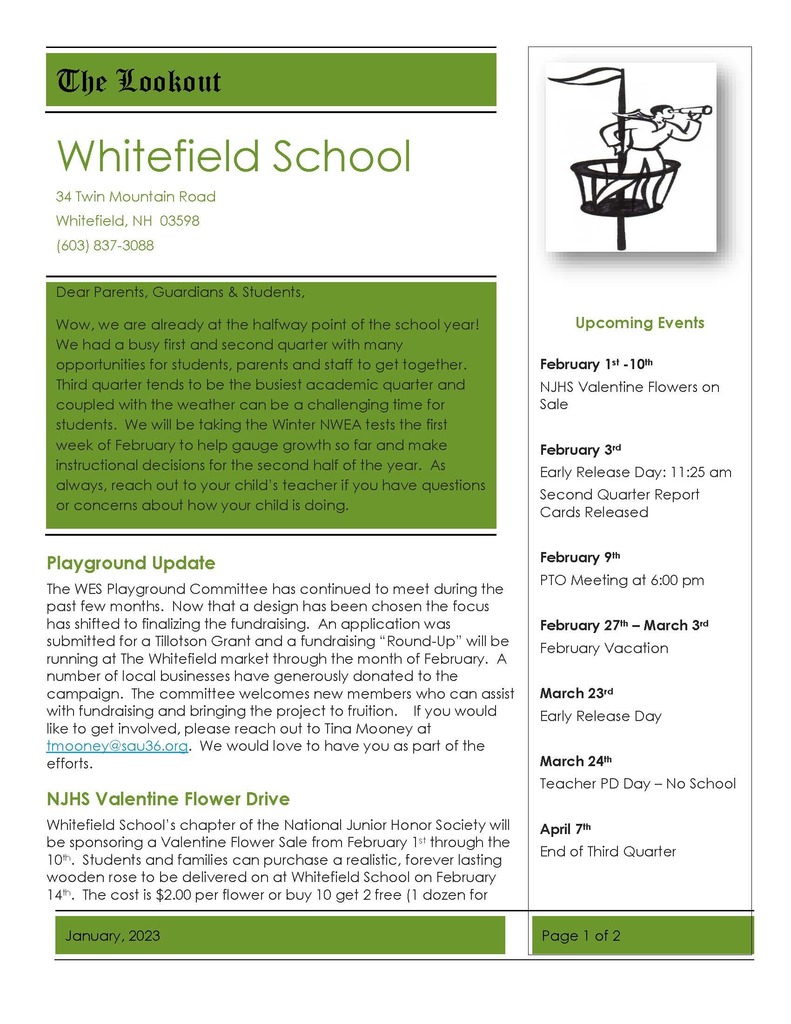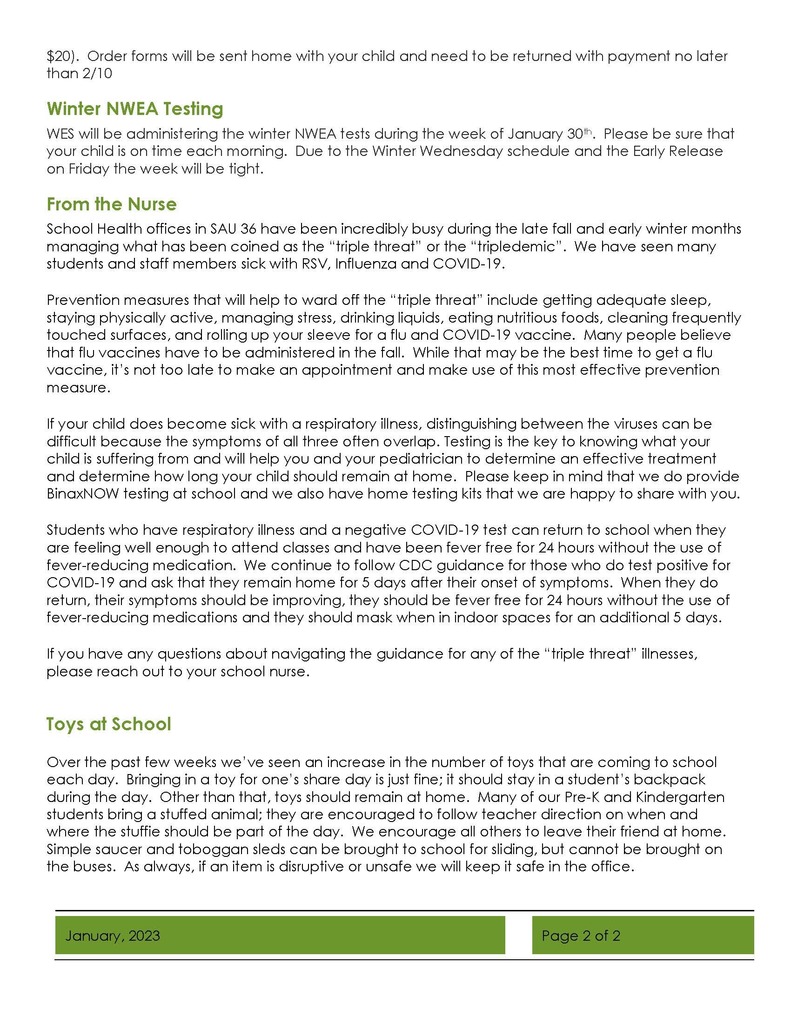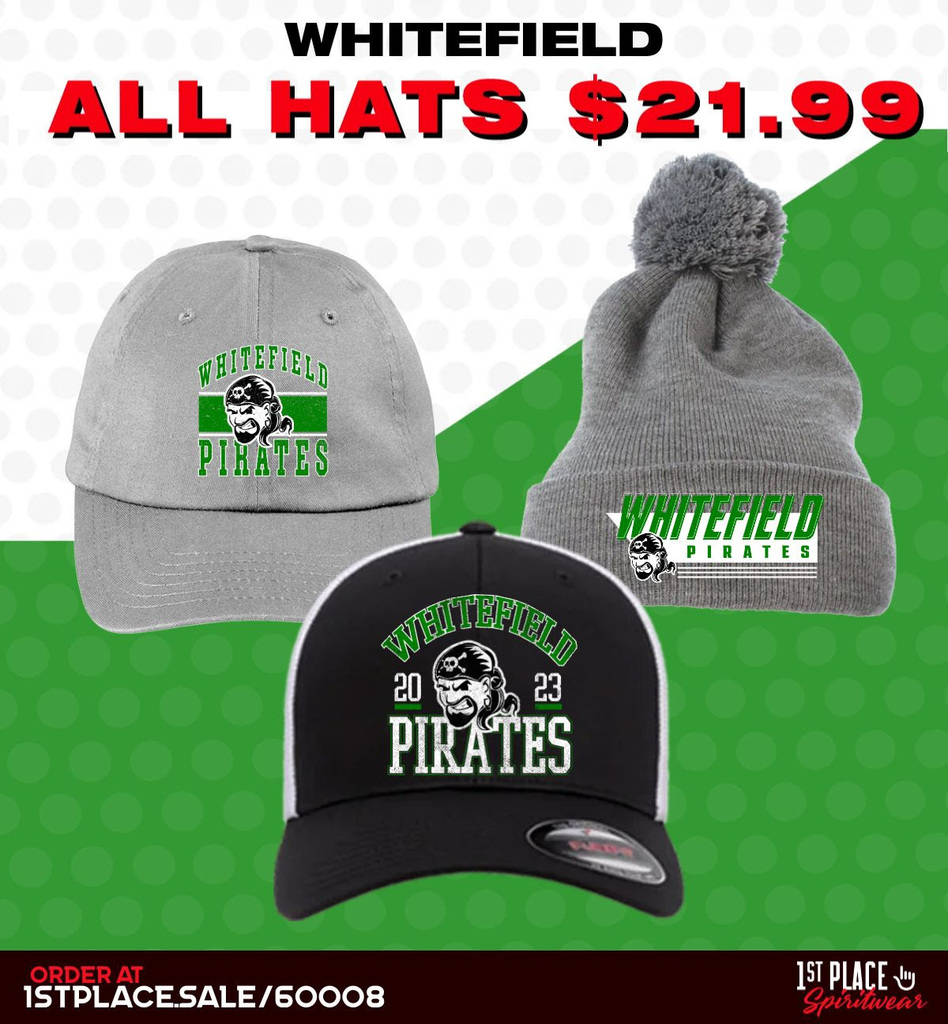 MS Athletic Update - Today's wrestling match at St. J has been rescheduled to next Monday. They will have practice today from 3:00-4:30 at the high school.

Good Luck to our MS Boys & Girls Basketball Team at the Brooke Ramsdell Tournament, WMRHS.

Good Luck to our MS Nordic Ski Team! Race at Waterville Valley.

The Whitefield School Playground Committee would like to thank The Mountain View Grand for their generous donation to the WES Playground Fund! It is community partners like you that will help us reach our goal of a new playground this spring! Would you like to help? With your tax-deductible contribution, not only will you be providing memories that will last a lifetime for students at Whitefield Elementary School, you will be making an important investment for the future. Help us help these young students become our community leaders of tomorrow. And remember, your support at any level is deeply appreciated. If you have any questions or would like more information, please contact the school by calling (603) 837-3088 or email Tina Mooney,
tmooney@sau36.org
to find out how you can help today! #ourcommunitycares #contributors #connected #thankyou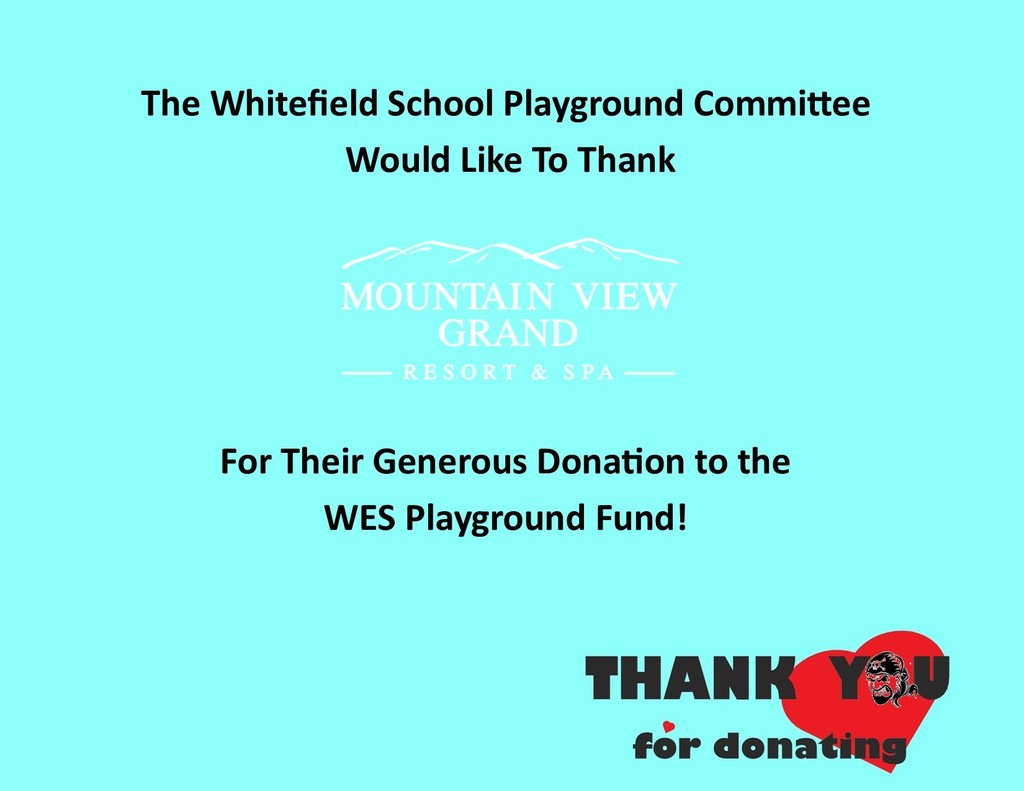 2023 Annual Valentine Fundraiser - NJHS & Student Council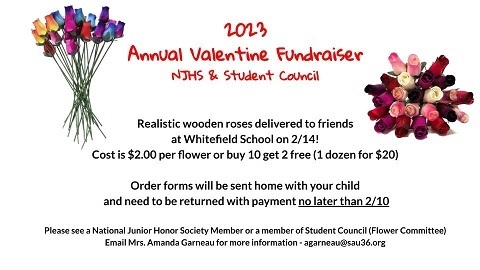 MS Basketball Practice Update: Please note that the basketball practice times have changed today. See below for the schedule. Girls 3:00-4:00 Boys 4:00-5:00

Basketball Skills & Drills with Mrs. Gross Update - This afternoons Basketball Skills & Drills with Mrs. Gross has been cancelled.

Good Luck to our MS Alpine Ski Team! Race at King Pine.