Check out a few cast members that will be performing in The Sound of Music!!🎶 Students from across the district schools have been working hard to bring this classic musical to life, and we would love to have you join us! The dates and times are as follows: Friday January 20th at 7pm Saturday January 21st at 1pm Saturday January 21st at 7pm Sunday January 22nd at 1pm Purchase online tickets using the link below ⬇️
https://www.onthestage.tickets/.../63695ab5b8521e.../tickets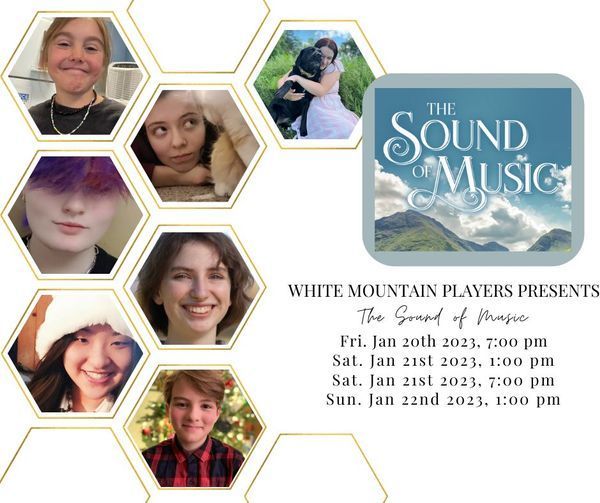 Good Luck to our Boys & Girls MS Basketball Teams! Away at Berlin, girls 4:00 pm/Boys 5:15 pm.

A Message Of Thanks from the WES Toys For Tots Committee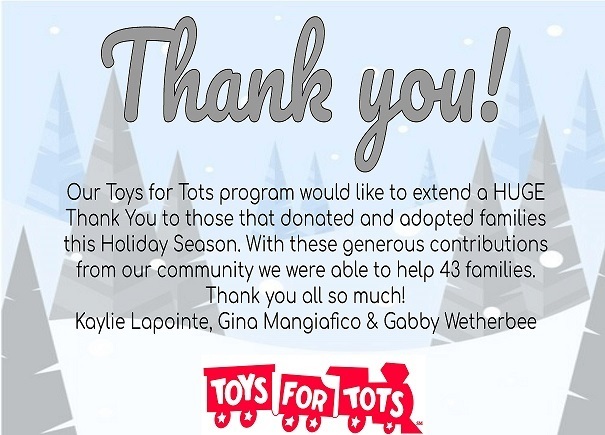 MS Athletic Schedule Week ending 1-21-23

On Thursday, January 12th, the Middle School Alpine Ski Team travelled to Mount Sunapee for their first GS and Slalom races of the 22/23 season! It snowed throughout the day making the courses a bit more challenging with some reduced visibility and fresh snow. That didn't stop the racers though and they all had incredible results! The Girls team took 3rd place out of 6 schools in morning GS race! 5th grader Maria Samihaian led the charge with her first run time of 29.14s (13th), her second run time of 29.40s (12th) and a combined time of 58.54s for 12th place. 6th graders Carrington Tetreault (28.70s (11th), 30.91s (15th), 59.61s) finished in 14th place and Sasha Hamilton (35.22s (26th), 33.54s (21st), 1:08.76) in 23rd. 8th grader Clare Smith (37.69s (30th), 37.23s (29th), 1:14.92) took 27th place for the day! Dexter Lawson skied fast for the Boys team in the GS taking 17th place. His first run time of 29.30s (17th) and second run time of 29.75s (18th) gave him a combined time of 59.05s. The Girls again took 3rd place in the afternoon slalom. Maria (43.93s (9th), 43.16s (7th), 1:27.09), followed by Sasha (50.01s (17th), 49.18s (11th), 1:39.19) in 12th, Carrington (49.49s (12th), 53.97s (20th), 1:43.46) in 19th and Clare (1:02.14 (32nd), 1:07.19 (32nd), 2:09.33) in 33rd! Dexter's 1st run of 45.58s for 9th and second run of 48.47s (14th) gave him an overall time of 1:34.05 and 11th place. These racers are going to be a thrill to watch as the season progresses! The next race is at Cranmore on 1/19, followed by King Pine on 1/26, the Kanc Recreation Hill for the David Dovoluk Memorial Slalom (only) Race on 1/31 (at 5pm), Cranmore on 2/9 and Attitash for the Red Parka Junior High Challenge Cup (GS only, state meet) on 2/16. Team Photo: L to R Clare Smith, Maria Samihaian, Dexter Lawson, Sasha Hamilton, Carrington Tetreault. (Missing from photo: Esra Celikel, Liam Robarts, Dylan Kipp)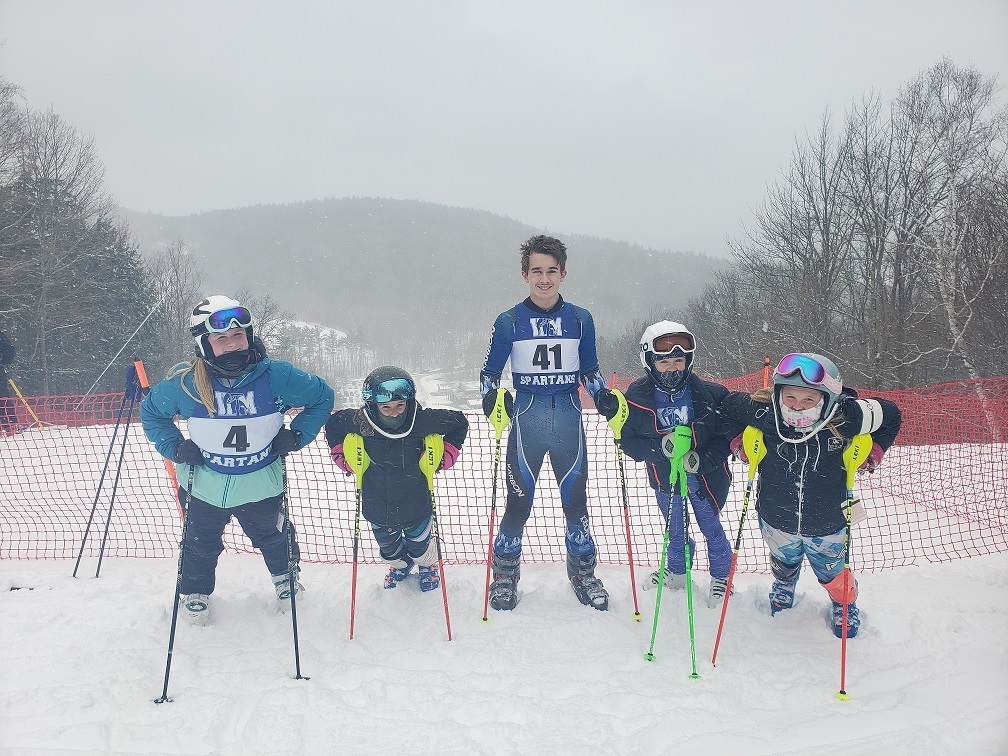 Good Luck to our MS Wrestling Team. Away at the Cardigan Tournament.

MS Athletic Update - There will be no Nordic Ski Team practice this afternoon. Please call the WES office to let us know your child's after school plan.

Good Luck to our MS Boys Basketball Team! Home vs. Profile, 4:00 pm.

The WES PTO meeting scheduled for this evening has been cancelled.

Good Luck to our MS Alpine Ski Team! Race at Sunapee, 10:00 am.

MS Athletic Update - MS Girls Basketball practice has been cancelled today. MS Boys Basketball will have practice from 4:30 pm - 6:00 pm at LES.

Good Luck to our MS Nordic Ski Team today! Race at Great Glen.

Good Luck to our MS Wrestling Team! Away vs. Winnisquam, 6:00 pm.

Good Luck to our MS Boys and Girls Basketball teams today! Away vs. Pittsburg-Canaan 4:00 pm/5:15 pm.

MS Athletic Schedule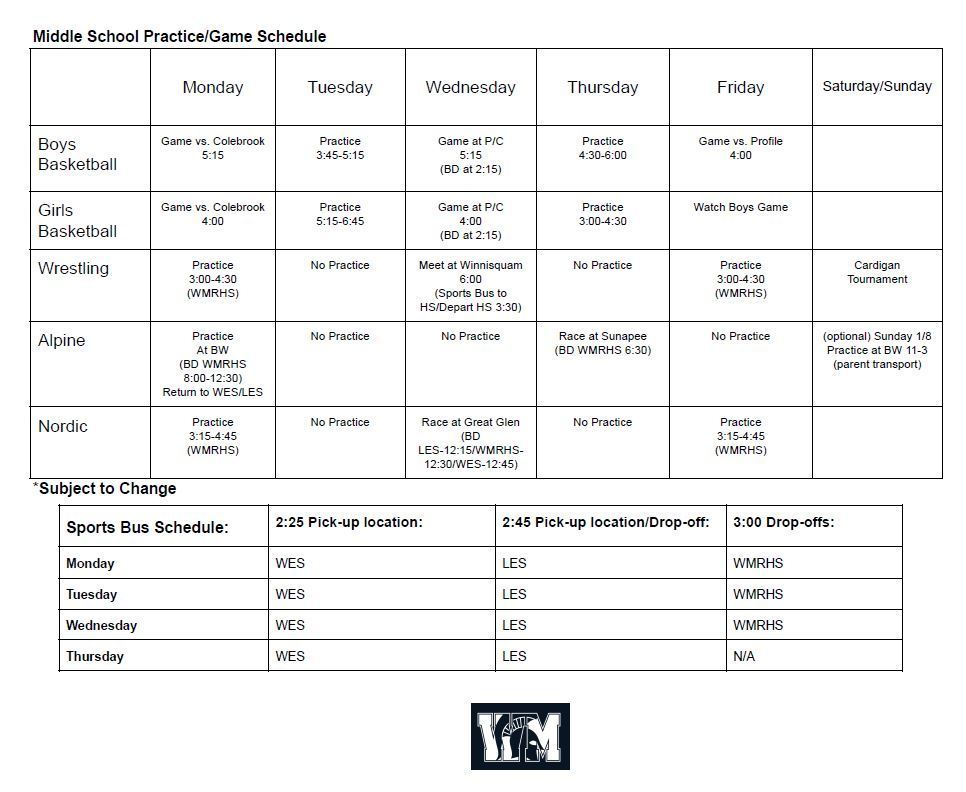 January Menu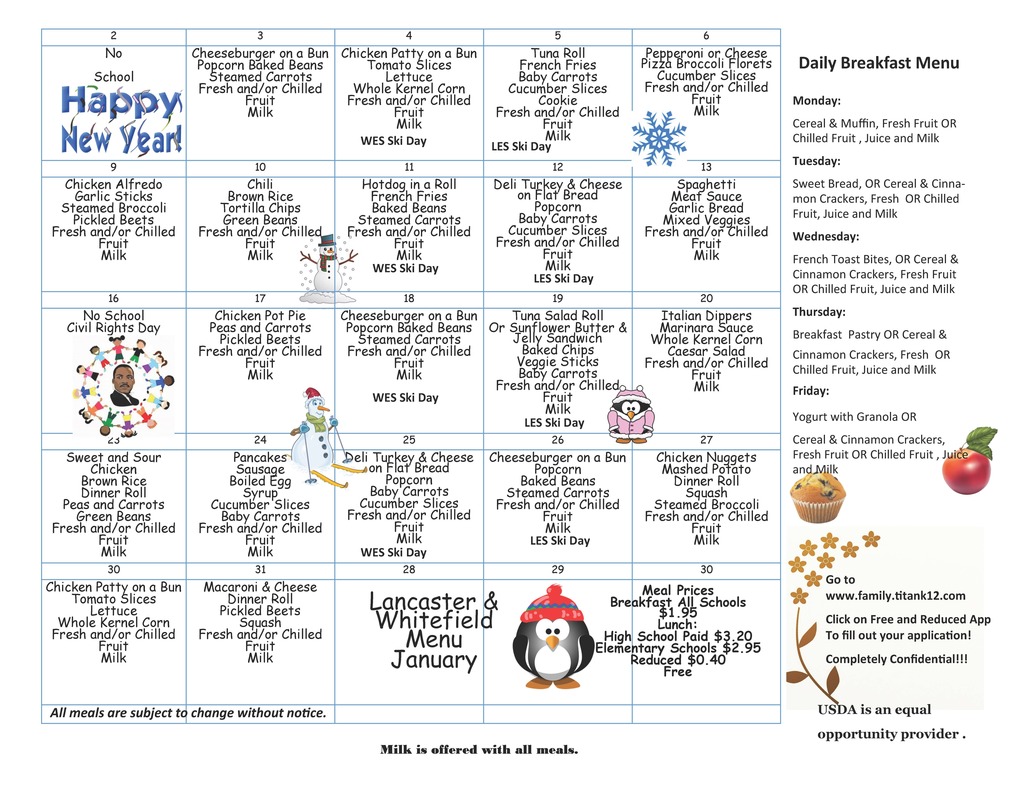 Happy New Year! We would like to extend best wishes to all for a happy and healthy new year!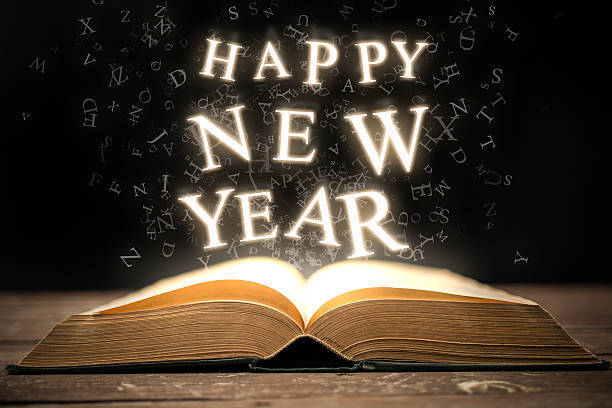 Wishing you and your loved ones a Merry Christmas!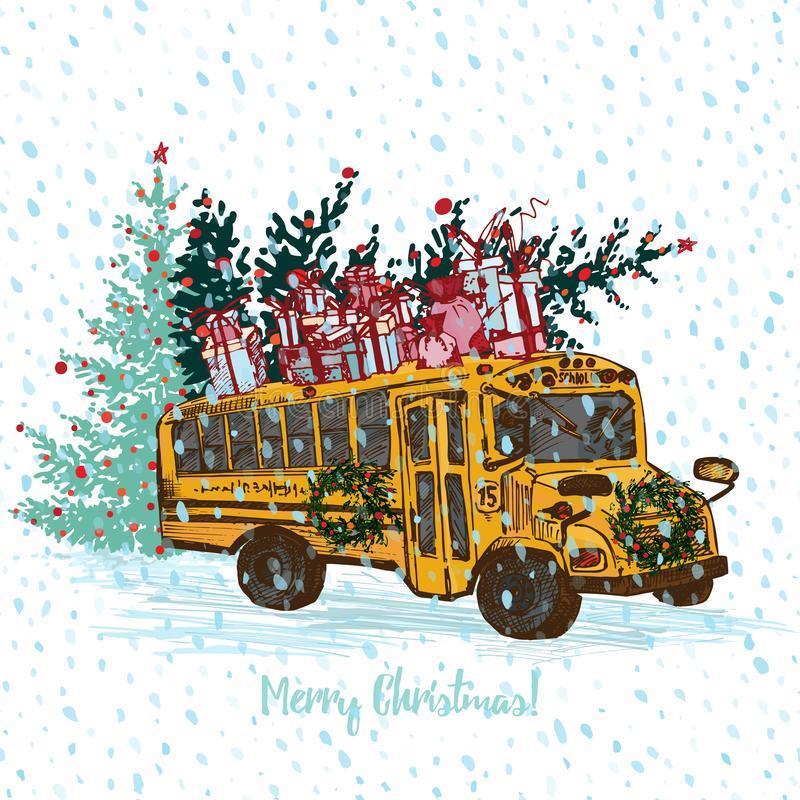 Mrs. Dragon's 3rd Grade Class hosted our Pre School friends for cookie decorating and stories today. #connected #contributors #holidaykindness

WES Christmas Doors 2022 #ifiwereanelf