Good Luck to our MS Boys & Girls Soccer Team! Away vs. Lin-Wood, 4 pm.

Save The Date I Whitefield Fire Department Fire Prevention Day at WES I Grades PreK - 4 I Wednesday, October 12th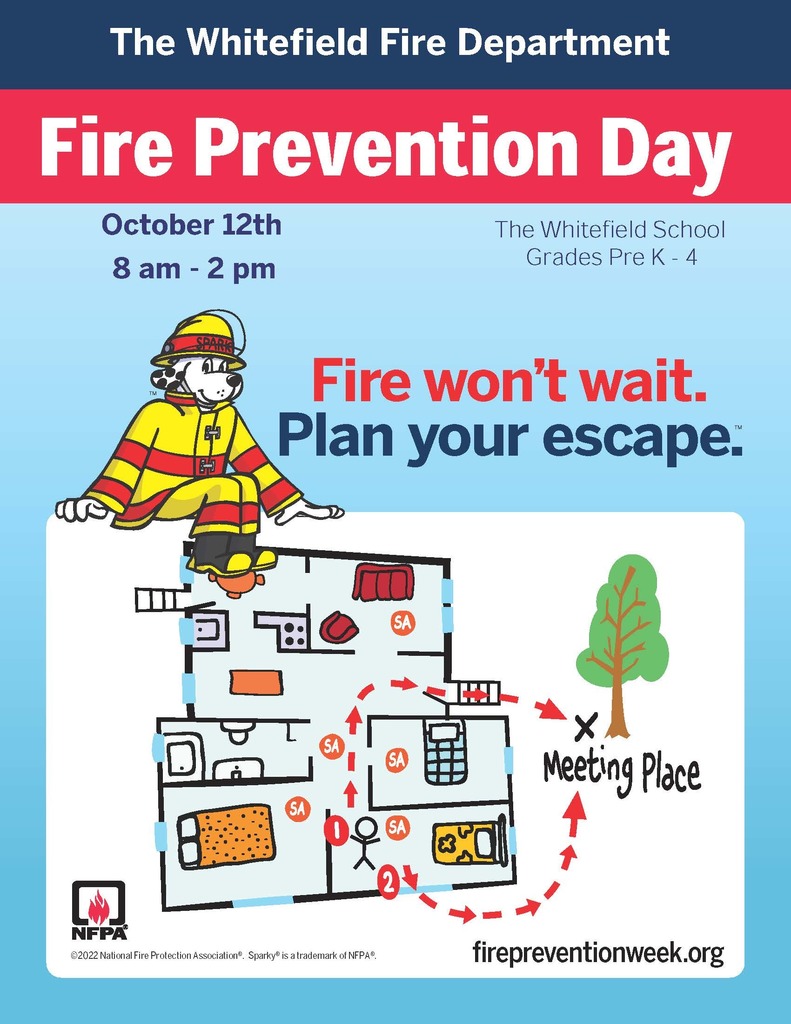 Good Luck to our MS Boys & Girls Soccer Teams! Away vs. Littleton, 4:30 pm.

Reminder! No School Friday, October 7th or Monday, October 10th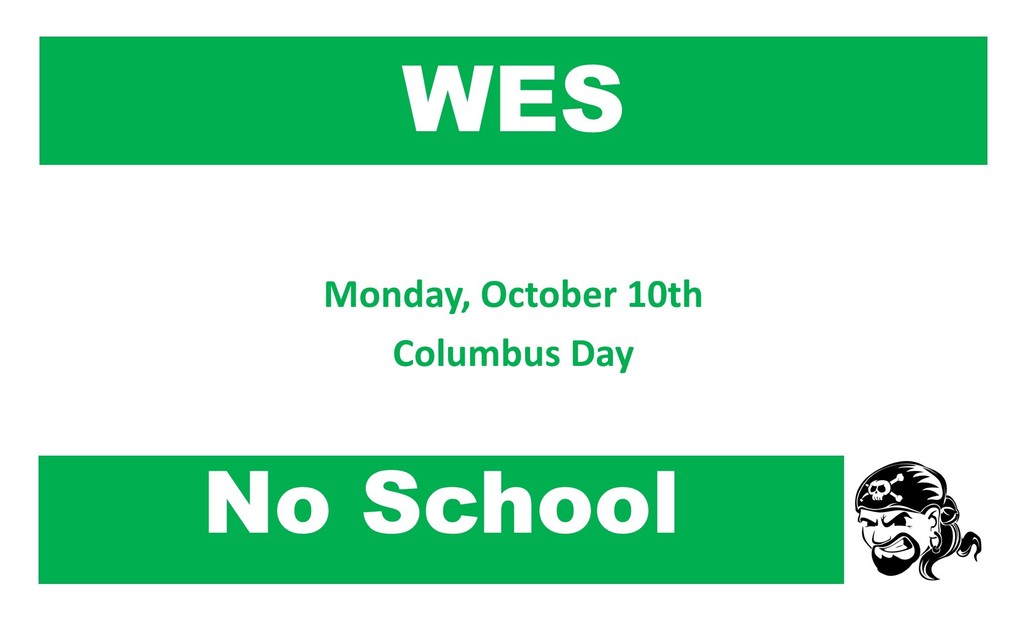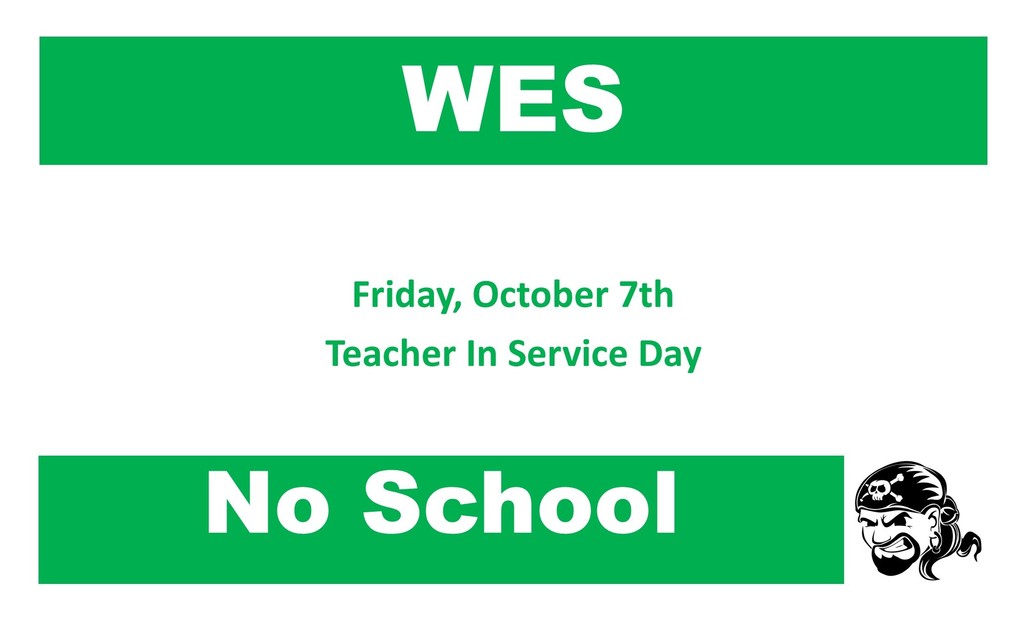 Save The Date I Screening of the Documentary 'LIKE' Understanding and Creating Balance in Social Media I Rialto Theatre I October 19, 2022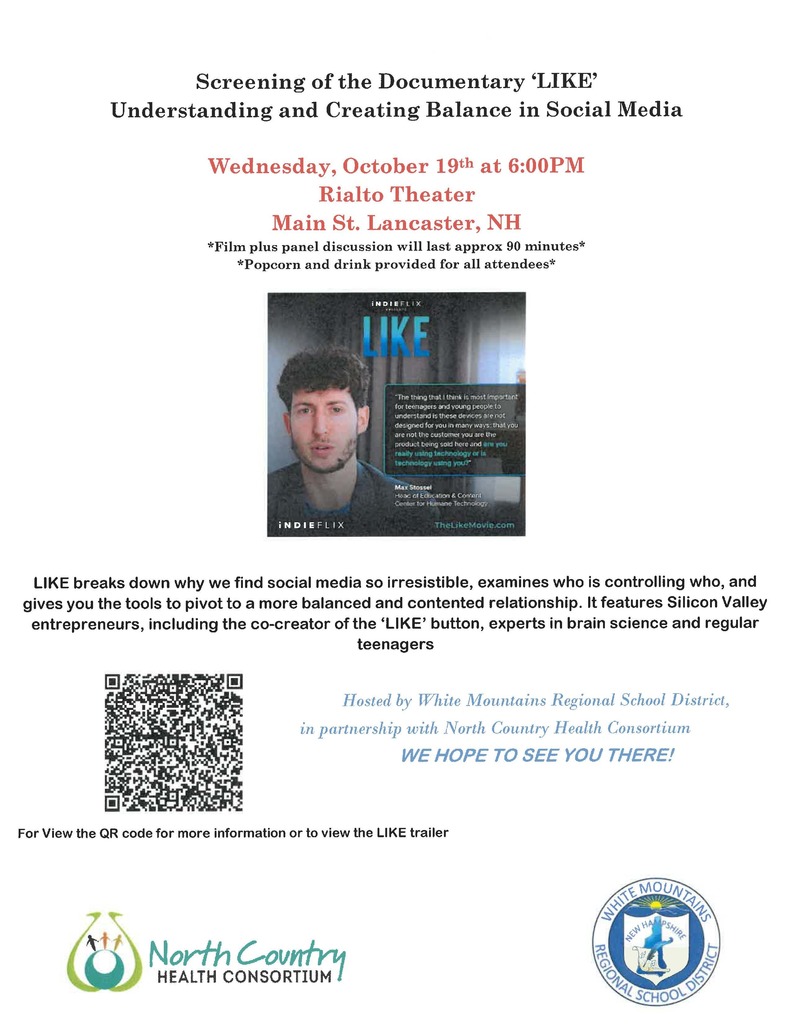 WES Pumpkin Walk Updates! Please drop off your carved Jack O Lantern by Thursday, October 27th. The walk will take place on Friday, October 28th. Event Fundraiser Additions I Family Photos I Face Painting I Hot Chocolate & Hot Cider Stand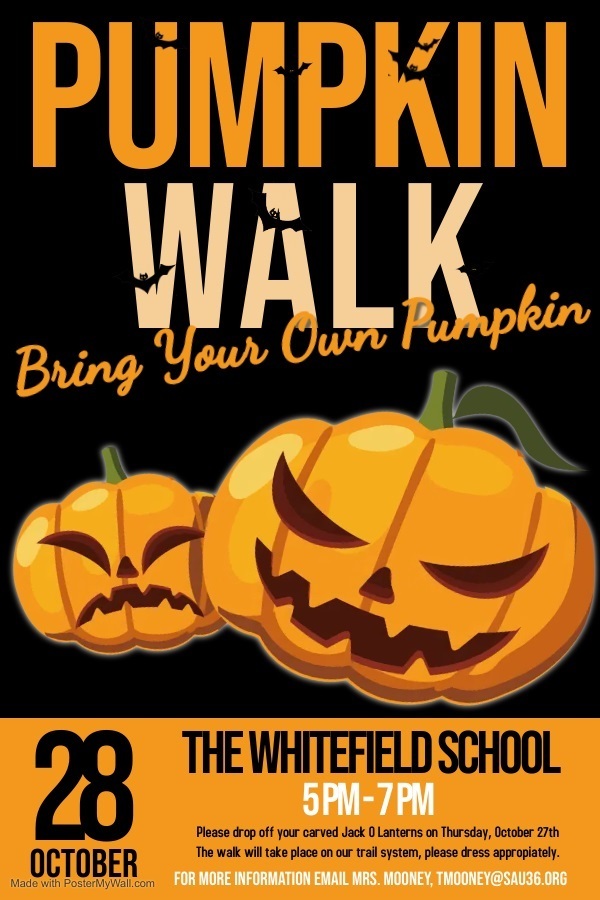 Middle School Athletic Update: MS Boys and Girls Soccer The game time for Friday's soccer games at Lin-Wood has been changed to 4:30 and the bus will leave LES at 2:30 and WES at 2:45.

Save The Date I WES Drama Club Movie Night I Friday, October 14th I The Addams Family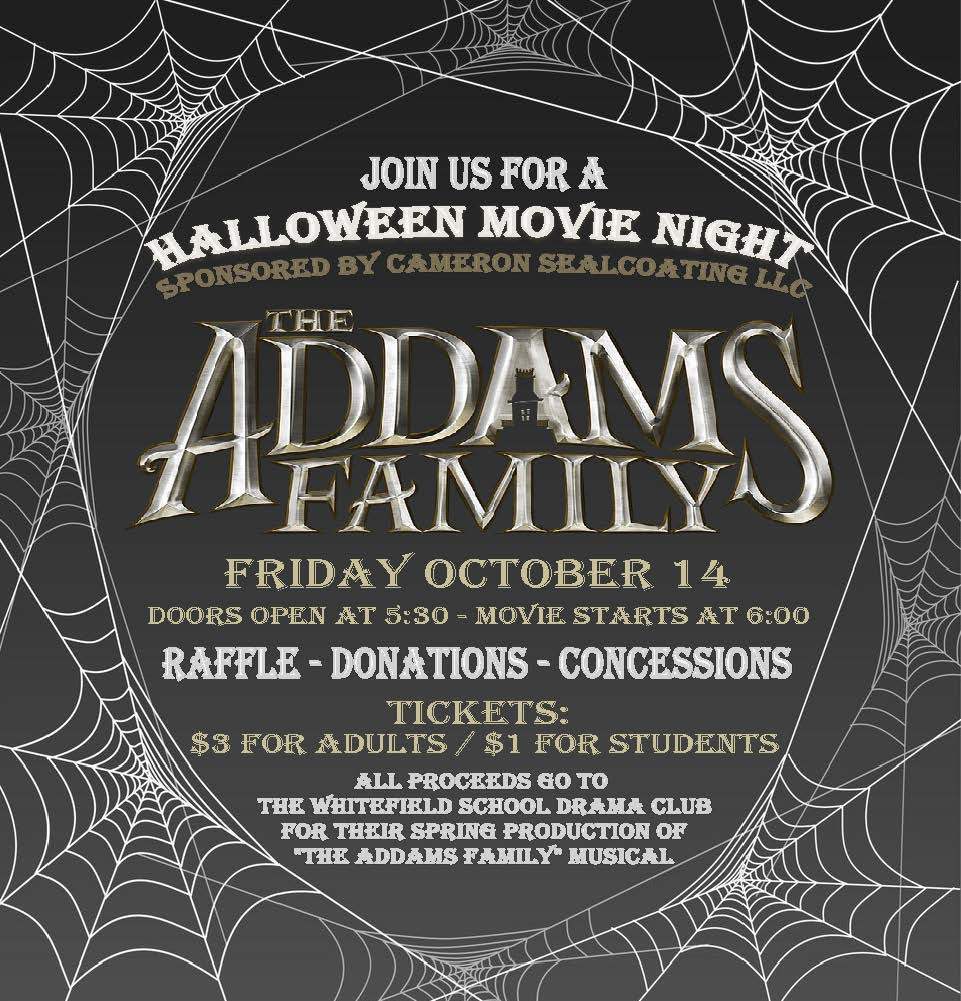 MS Athletic Update: There is no girls soccer practice today. Just a reminder the sports bus is starting at WES and going to LES only today.

Good luck MS Field Hockey. Away vs. Berlin, 4 pm

WES Middle School Halloween Dance I October 21st I Grades 7 & 8

Good Luck MS Boys & Girls Soccer! Away vs. Berlin, 4:30 pm

News You Can Use I October Menu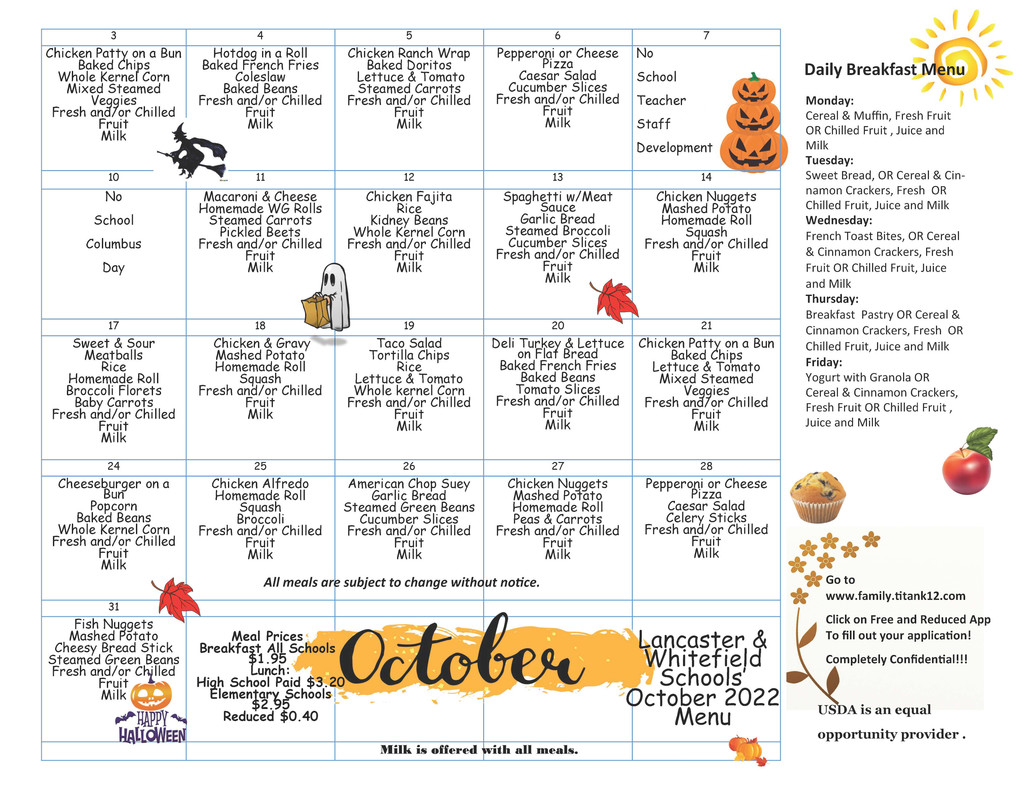 Picture Day Reminder I Monday, October 3, 2022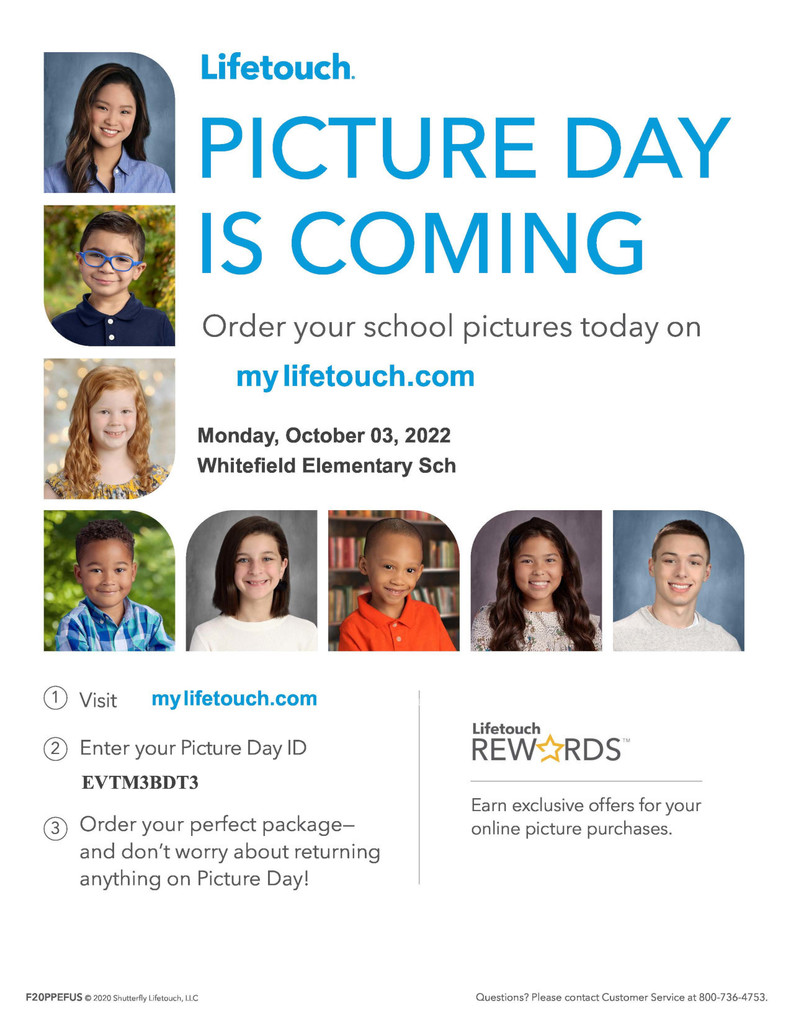 Calling All Flower Lovers! Only Two Weeks Left To Order! WES Fall Flower Power Fundraiser Update As of today we have reached $ of our $2500 goal! Thank you to everyone who has purchased from our Fall Flower Power Fundraiser so far! Remember all orders need to be in by October 15th - have your ordered your fall bulbs yet? Here is the link to our Flower Power Store:
https://tinyurl.com/2s3bzsre
Remember to share this post with your friends and family.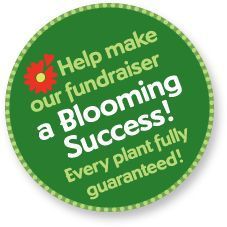 Good Luck to our Middle School Boys Soccer Team! Away vs. Groveton, 4 pm.

Mark Your Calendar - No School Monday, October 10th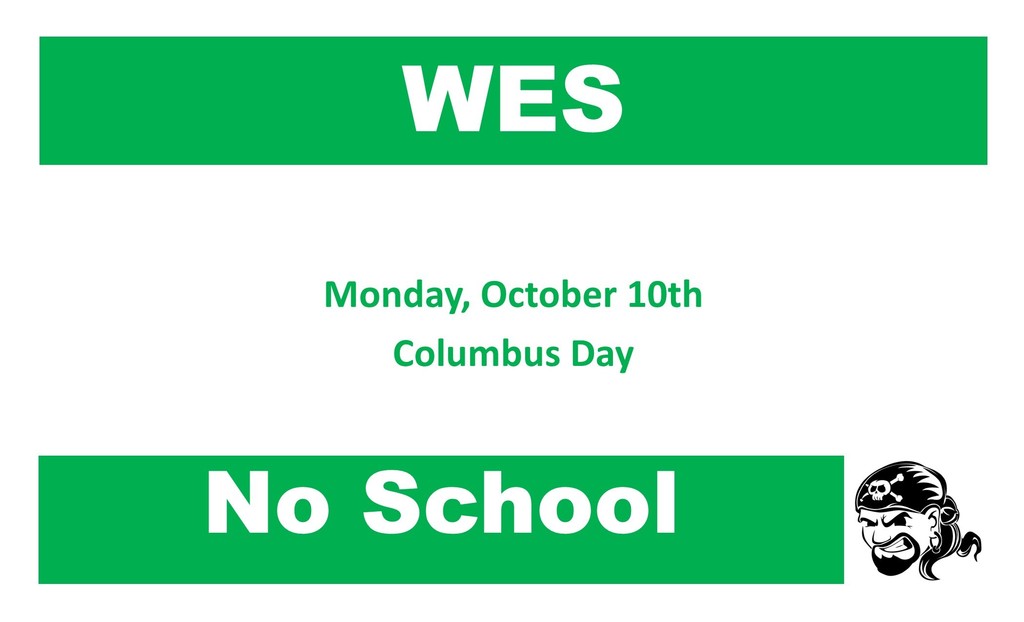 Mark Your Calendar - No School Friday, October 7th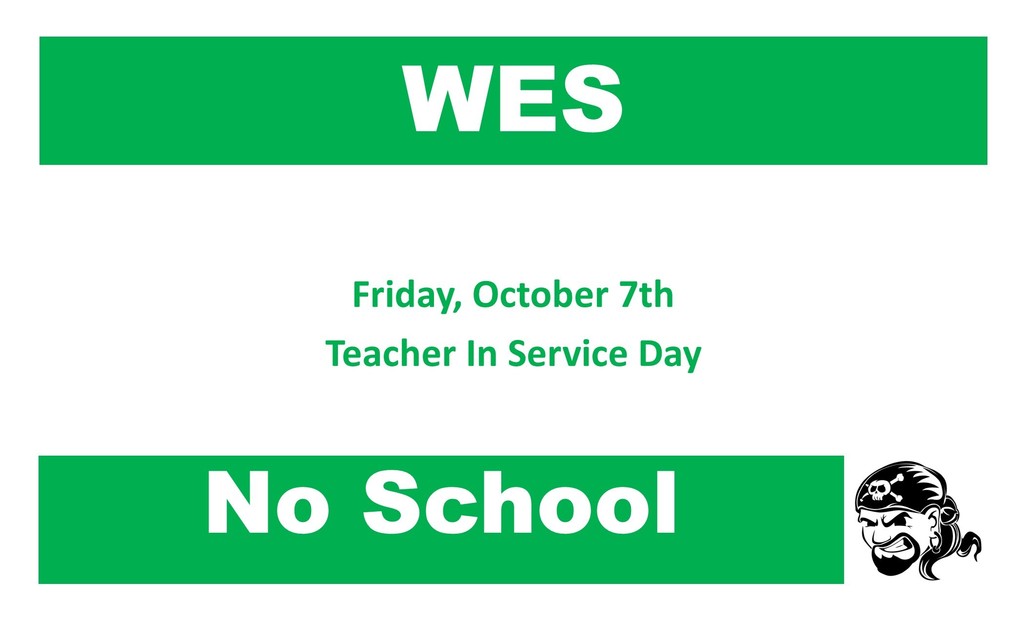 Calling All Skiers I Franconia Ski Club Scholarship Application I Grades 2-6 About the Calling All Skiers Scholarship In a sincere effort to provide an opportunity and exposure to skiing and ski racing, FSC offers two scholarships to children in grades 2 through 6 enrolled in our local school systems. Working in conjunction with the schools, a written essay contest determines the awarded candidates. The athletes selected will receive full tuition for the FSC weekend program for one season along with a Cannon Mountain season pass. FSC is an alpine racing program, not a learn-to-ski program. All FSC athletes must enter the program already skiing at an intermediate to expert level, with at least 3 to 4 years of skiing experience and be proficient in certain age-appropriate skills. Children should be able to load and unload a chairlift without assistance. The abilities of each athlete will be assessed at the start of the season. Should any athlete be unable to demonstrate proficiency of those age-appropriate skills by the third weekend of training (as assessed by the head coach), a meeting will be set up between the parents and Program Director, and FSC will seek to assist finding the athlete alternate options for their instruction. For more information about Franconia Ski Club, please visit our website
www.franconiaskiclub.com
. For additional information about becoming a new family at Franconia Ski Club visit this page:
https://www.franconiaskiclub.com/page/show/3360363-new-family-information
. Deadline for scholarship applications is October 21, 2022. Please submit the completed application by email to
rbell@franconiaskiclub.com
or by mail to: Franconia Ski Club PO Box 462 Franconia, NH 03580 Find the Application Here: FSC Calling All Skiers Scholarship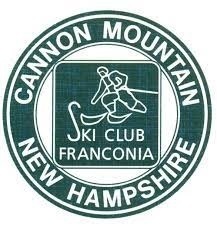 Town of Whitefield Fall Festival I October 1st