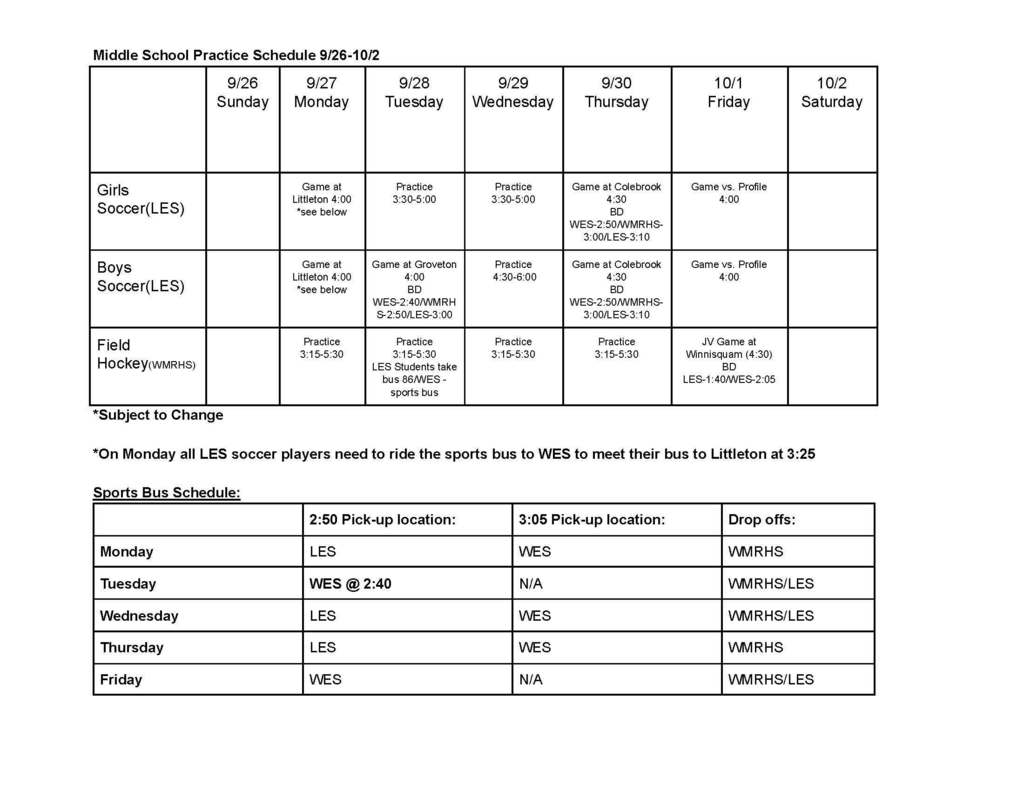 MS Athletic Update: Tomorrow's boys/girls soccer games at Berlin have been postponed. We will let you know when a new date is set. Girls Soccer will not have practice on Thursday, September 23rd. Boys will cancel practice for today and add a practice tomorrow from 4:30-6:00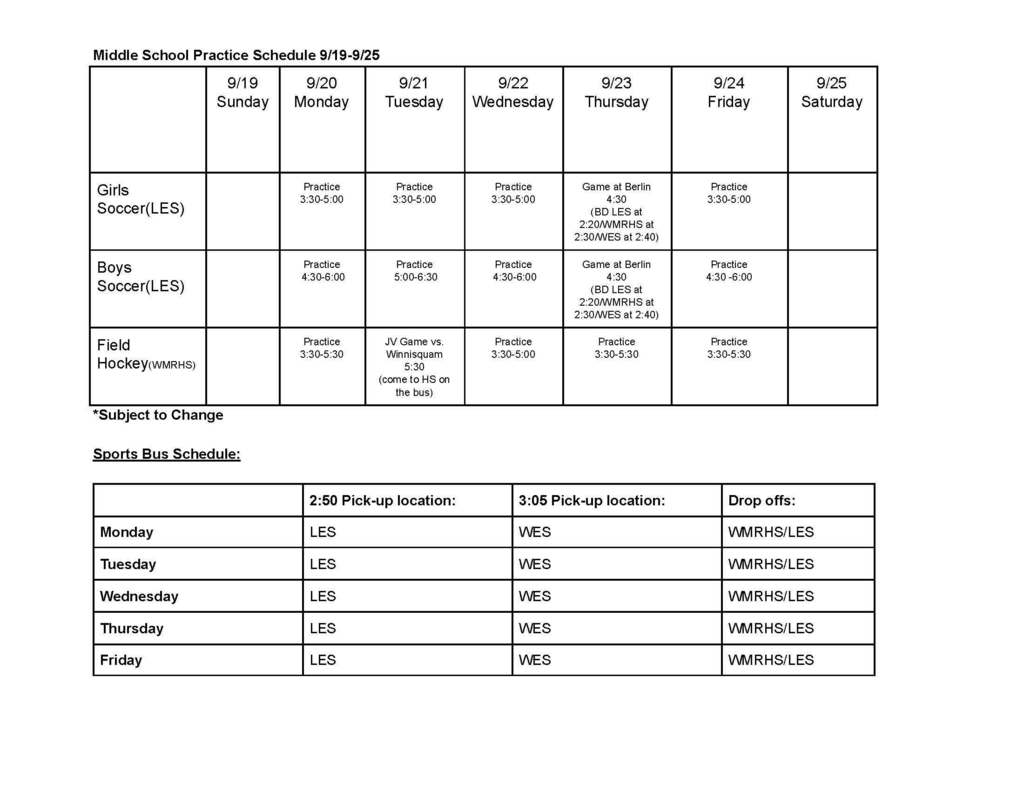 Whitefield School staff are excited to invite you to the 2021 Open Houses! Tuesday, September 28th, Grades one through three Wednesday, September 29th, Grades four through six Thursday, September 30th, Grades seven and eight Each open house will be held between 5:00 and 6:00 pm. Our Open Houses are an opportunity for immediate families to come into school to see their child's classroom, meet their child's teacher and see the building. We will be inviting individual families to more student focused Parent Teacher Conferences during the month of November. District COVID protocols require that all visitors, staff and students properly wear a mask while in the building and we ask that if you or a family member are not feeling well, that you refrain from entering.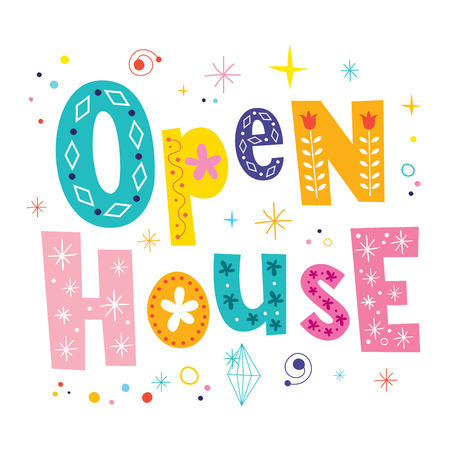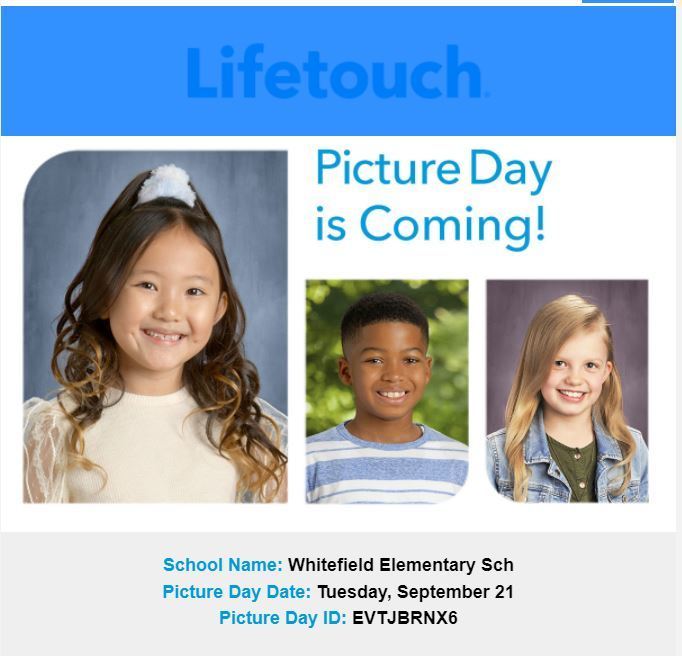 North Country Back Pack Program St. Paul's Episcopal Church of Lancaster is offering its Backpack Program for the 2021-2022 school year. The Backpack Program is intended to provide nutritious meals to children of families who may be in need of supplemental groceries. For more information please use the following links: Cover Letter:
https://5il.co/z715
Registration Form:
https://5il.co/z716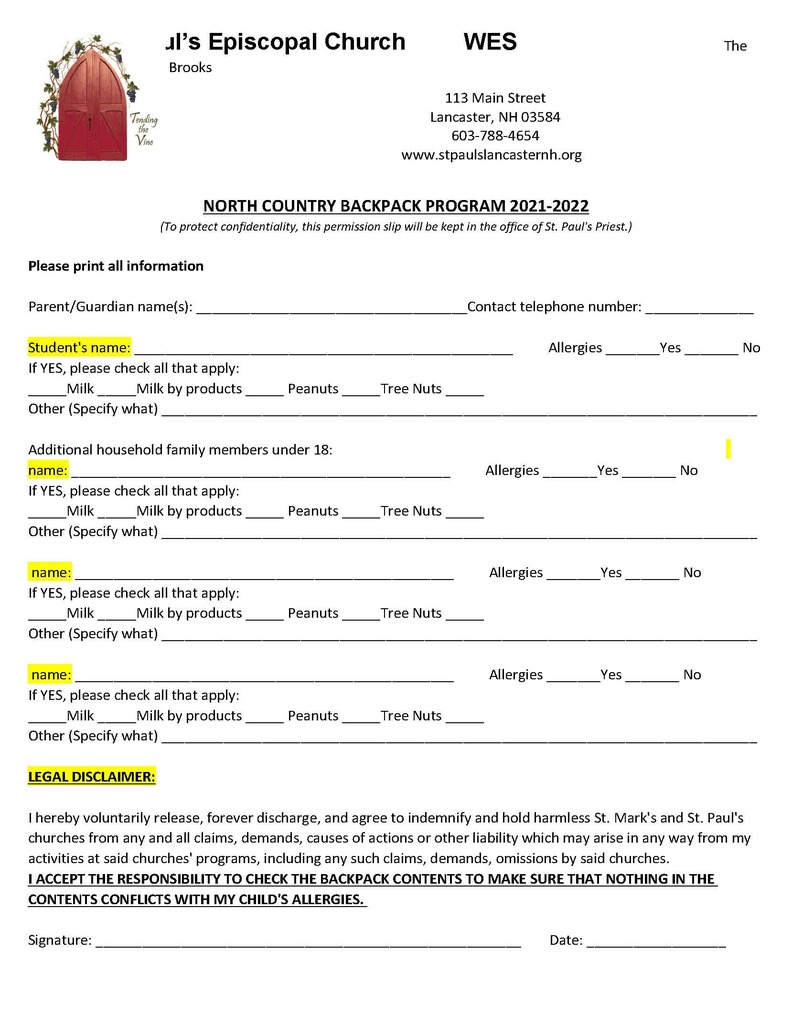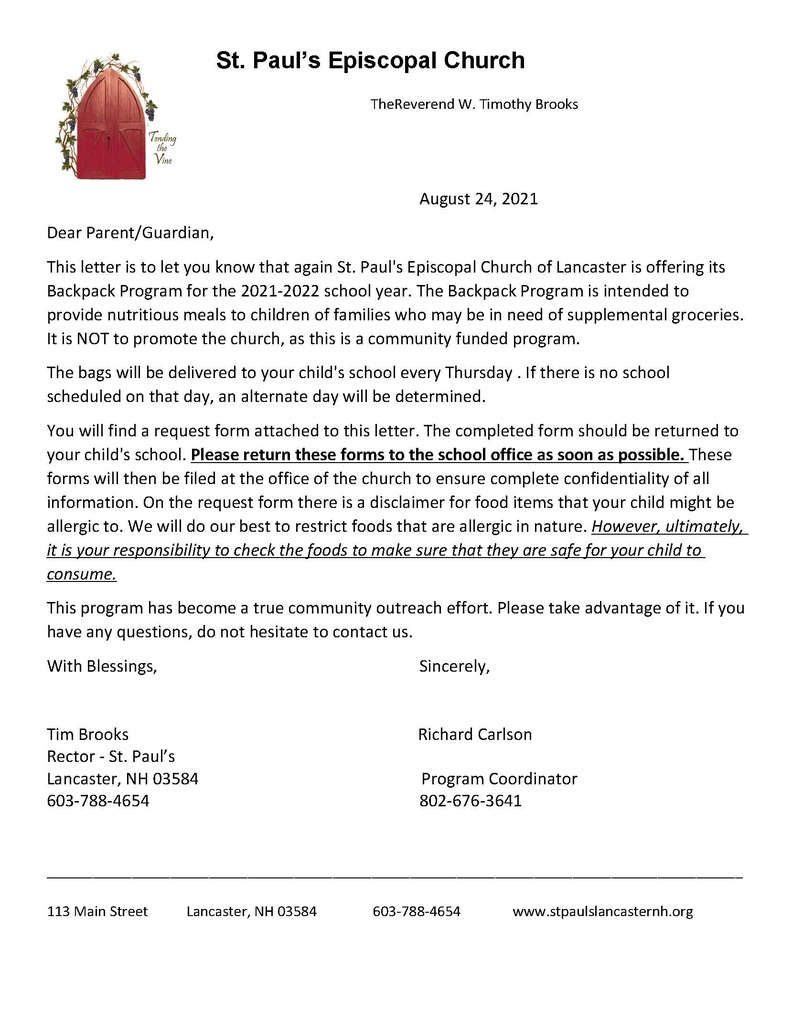 Join Cub Scouts Today! Do you have a son in grades K-5? Does he love the outdoors, learning useful skills, and meeting new friends? Consider joining Scout Pack 219
https://5il.co/z4f3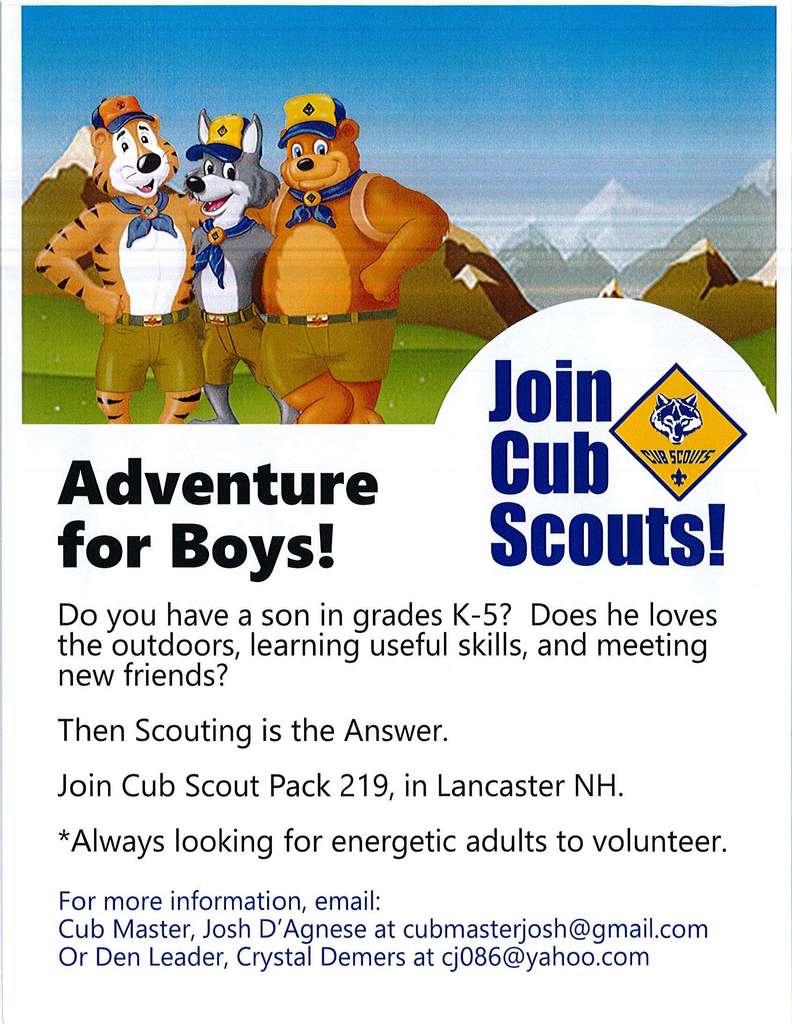 MS Field Hockey will have indoor practice, today, September 15th at WMRHS from 3:15 pm - 4:30 pm. Students, please make sure you have sneakers. Parents please note the time change for pick up.

WMRHS Homecoming Parade Thursday, September 16th 7th & 8th Graders Students should be dropped off at Aubuchon Hardware on Bridge Street in Lancaster between 5:15 and 5:45pm wearing their Pirate or Spartan gear. We start marching with the parade at 6:00pm.  The route takes us down Main Street in Lancaster.  At its terminus ALL students must ride the buses back to Aubuchon where they should be picked up by their parent or guardian No later than 6:45 pm.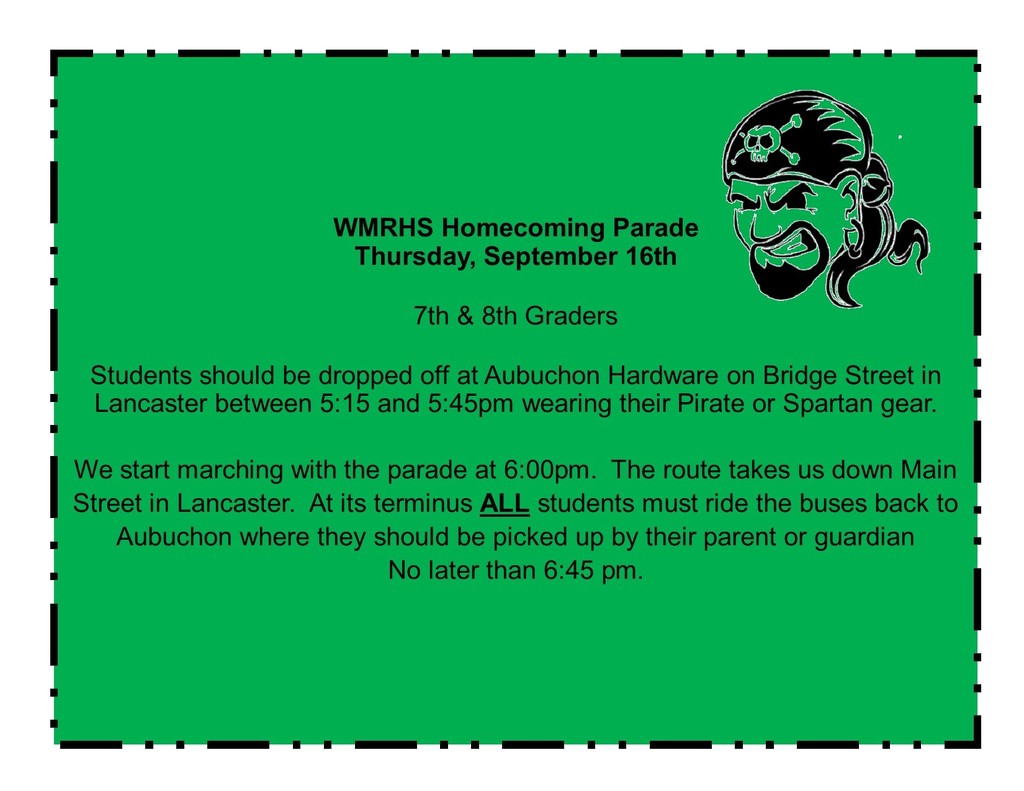 WW Berry Transportation Update - September 15th - September 17th, 2021 Please use the below link to access the bus schedule for September 15th - 17th, 2021
https://5il.co/z250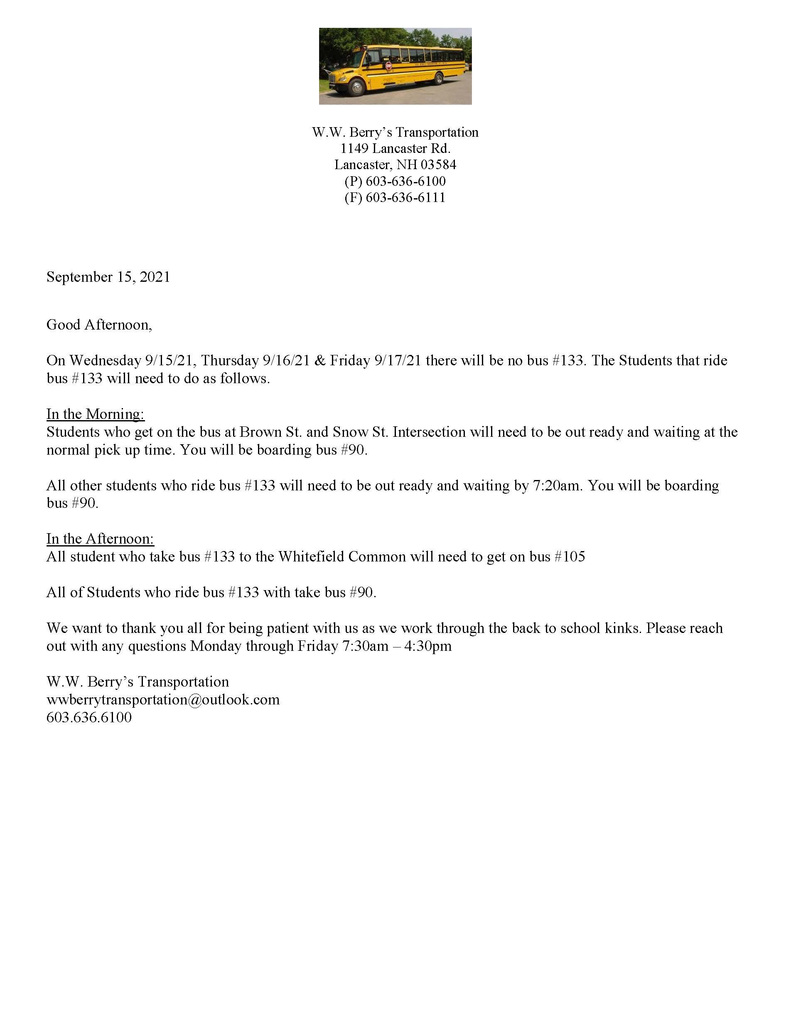 Today's boys and girls MS soccer games with Profile have been postponed. Students to go home after school as they will not have practice. Please call the office with after school plans for your child, 603.837.3088.

Please use the below link to access WW Berry Transportation's bus updates for Wednesday, September 15, 2021.
https://5il.co/z139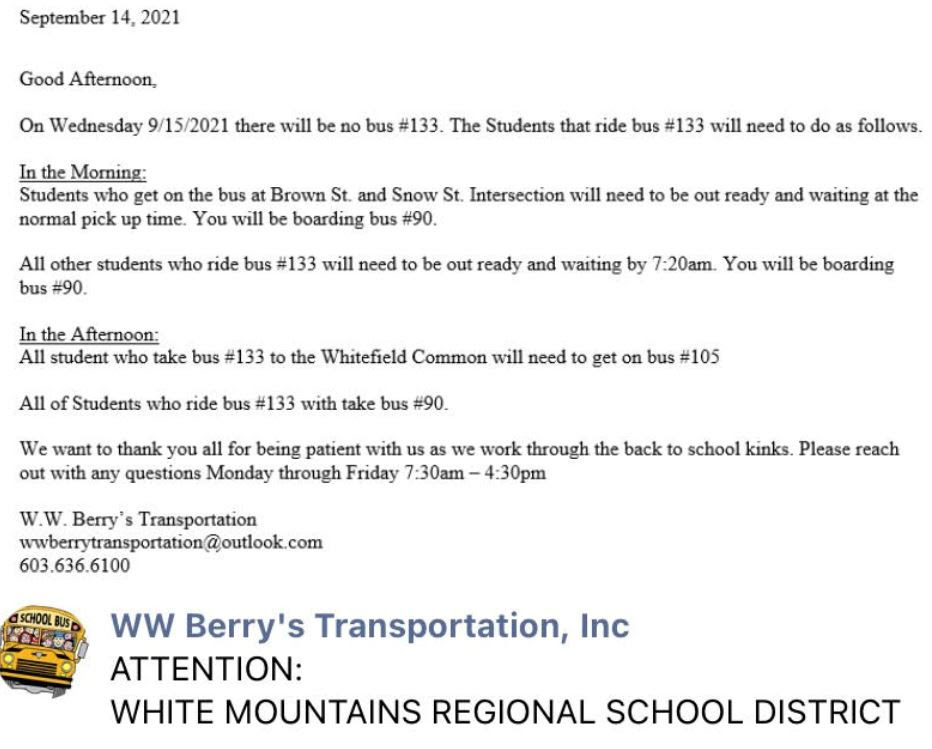 Middle School CTE Update - 09/14/21 All middle school students that participate in the CTE program will be picked up/get on busses at WES today not WMRHS.



Annual Brooke Ramsdell Fun Run/Walk & Kids Dash 2021 Brooke Ramsdell was our friend and classmate, an athlete, and an active member of our community who passed away after a courageous battle with cancer. Please help us celebrate her life. White Mountains Regional High School is hosting this event as a benefit to the Brooke Ramsdell Scholarship Fund which awards scholarships to graduating seniors each year. We are honored to continue this 8th Annual event to remember Brooke Ramsdell. We are pleased to announce that this year's event will be hosted on the trail system at White Mountains Regional High School. Runners and walkers will receive a Brooke Ramsdell Memorial Family Fun Run/Walk shirt as well as a brunch following the timed run with prizes to the top finishers and live music. Participants in the Kids Dash will receive a medal. Brooke Ramsdell Memorial Family Fun Run/Walk and Kid's Dash will take place on Sunday, September 19, 2021 with registration beginning at 9 a.m. and the first wave beginning at 10 a.m. We encourage you to join in the fun! Information Flyer:
https://5il.co/yqt3
Registration From:
https://5il.co/yqt4

Middle School Athletic Update Tomorrow's boys soccer game with Colebrook will now be starting at 3:30 at LES. The sports bus will be picking up all sports bus riders at WES at 2:45 proceeding to LES to drop off soccer players and pick up FH players. The final drop will be at WMRHS. If you have any questions please let me know.
Good Evening WES Families, We have the first day under our belt and it was good to see so many students back in the building. The energy of a full student body and staff was missed. We appreciate your positivity and patience as we retool from last year and scale back up. One of the things we recognized was that drop off and pick up out front took longer than we had hoped. I am going to ask a couple of things for tomorrow. First, for arrival, we'd like to have Pre-K through second grade families to use the lane closest to the sidewalk and have students exit their cars on the passenger sidewalk side. This increases safety. Please make any adjustments to car seats this evening. At pick up we remind you that the window is between 2:45 and 3:15 pm and we are asking that pick up for our older students, grades 4-8, be more toward the 3:00 time. This will allow for our younger students to build some familiarity and fluency with the dismissal process. Please be sure that you have a placard with your child's first and last name in your window as this will also speed identification. Lastly, we remind you that WES has very limited space for vehicles whether we are talking about daily pick up or parking for events. Using the bus is the best way to alleviate some of that congestion and wait time in the queue. If you have questions about the buses, please give WW Berry a call at 636-6100. We will be observing over the next few days and anticipate that the number of cars will decline with the passing of the first day excitement. We appreciate your patience.
We are excited for the start of the 21-22 school year and having everyone back in the building. The school year starts tomorrow, Tuesday the 7th at 7:45 am. Here are a few reminders to make the day go as smoothly as possible: Students should be seated in their classroom at 7:45 am for attendance each morning. We are using the same parent drop off and pick up protocols as last year. Car drive- through drop off begins no earlier than 7:20 am and preferably no later than 7:40. Breakfast is served in the cafeteria from 7:20 to 7:40 am Proper mask wearing is required by all individuals, at all times while inside the building. Please be sure to pack an extra mask or two. If you have not filled out your Transportation form online, it is crucial that you do so before Tuesday morning. If your student is attending ASAP at Whitefield Rec, please send a separate note. Please also fill out the Annual Forms from the link on the district's homepage. This provides critical contact information and authorization to keep students safe and families connected. Completion of these forms is due by Friday, September 10th. Dismissal begins at 2:45 and runs through 3:15pm for car pick up; please do not arrive any earlier than 2:45 so as to avoid congestion in the parking lot. Buses begin boarding at 3:00 pm. This year will come with challenges, but it also holds the prospect of achievement, growth and reconnection. Don't hesitate to give us a call with questions as they arise. We look forward to seeing everyone in the morning.